eBay Special Offers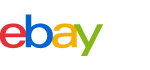 Once again here at Horizon Web Development we are offering our excellent eBay packages. These will be available for a limited time and I'm going to tell you what's on offer and how to get as much as possible from this offer. For just £9.99 you'll get:
Five custom designed pages
One year's free hosting
To get the full benefit from this offer you have to be in the market for a website, if it is something you've been thinking about for a while but couldn't justify the outlay, then take advantage now! You're going to get the site designed for practically nothing (just £9.99!) and then hosted for free. A domain name will only set you back £10 so you're looking at a virtually risk free scenario. If you already have a website you're happy with, purchase it anyway and then transfer the hosting to Horizon Web Development as you'll get hosting for one year
and
you can transfer to the free fully featured hosting in the second year!
Another tip to get your full money's worth and more is to fill out the spec form as fully as possible and then add in section 6. "I would like to see a draft version of the site, preferably in picture format before you begin." That way you'll see the design in the early stages (as non eBay customers do) and have more influence on the design. The alternative is to wait to see the coded design on the internet, which is generally quite a bit quicker, but 90% of people tend to settle for the first design they see up rather than suggesting changes or asking to see another design.
I should point out that I am not sure how long these special offers will last, I do know that this is the last run of them so when they stop appearing, they won't be back!